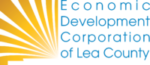 Josh Grassham
Board Chair
Economic Development Corporation of Lea County
The Paycheck Protection Program (PPP) has allowed some much-needed relief to many businesses throughout Lea County and across the country. The PPP was created by the CARES Act to provide forgivable loans to eligible small businesses and those who are self-employed to keep American workers on the payroll during the COVID-19 pandemic. If used appropriately, the PPP loan may be completely forgiven. Recently, the Small Business Administration (SBA) released the forgiveness application and instructions to help small businesses seek forgiveness at the conclusion of the PPP's eight-week covered period, which begins with the disbursement of their loans. PPP borrowers must apply for loan forgiveness with the lender that processed the loan.
It is important to closely follow the instructions provided by SBA and stay apprised of any new guidelines provided by the agency. The application is pivotal to achieving forgiveness of the loan. To access the application, please visit the Economic Development Corporation of Lea County's (EDCLC) COVID-19 relief site at http://edclc.org/covid19/. The SBA has currently issued the following guidance for lenders and borrowers to reduce compliance burdens and simplify the process, including:
Options for borrowers to calculate payroll costs using an "alternative payroll covered period" that aligns with borrowers' regular payroll cycles
Flexibility to include eligible payroll and non-payroll expenses paid or incurred during the eight-week period after receiving their PPP loan
Step-by-step instructions on how to perform the calculations required by the CARES Act to confirm eligibility for loan forgiveness
Borrower-friendly implementation of statutory exemptions from loan forgiveness reduction based on rehiring by June 30, 2020
Addition of a new exemption from the loan forgiveness reduction for borrowers who have made a good-faith, written offer to rehire workers that was declined
The forgiveness process may be meticulous, but it is essential to ensure PPP works to the maximum benefit for borrowers.
If your small business has not applied for PPP, there are still funds available. Please consider speaking to your local banker at Lea County State Bank, First American Bank, Pioneer Bank, or Western Commerce. If you have questions about tax credit relief opportunities and other COVID-19 relief options, please speak to your local tax experts at CRI Carr, Riggs and Ingram, LLC or Johnson, Miller & Co. For continuously updated resources, please visit the EDCLC's, SBA's, or IRS' COVID-19 relief sites.
Josh Grassham
Board Chair
Economic Development Corporation of Lea County