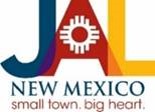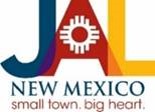 CITY OF JAL COUNCIL
REGULAR MEETING AGENDA
Monday January 13th, 2020 – 5:30 pm
Council Chambers, City Hall, 309 Main – Jal, NM
COUNCIL CONVENES
CALL TO ORDER

ROLL CALL

PLEDGE OF ALLEGIANCE

INVOCATION

MAYORS COMMENTS

APPROVAL OF AGENDA

APPROVAL OF DECEMBER 9th, 2019 REGULAR MEETING MINUTES
PUBLIC COMMENT

(Limit to 3 minutes)
JAL YOUTH ADVISORY COUNCIL
DEPARTMENT HEAD REPORTS

Public Works (Van Myrick, Director)

Community Service (Joe Cole, Director)

Police Department (Mauricio Valeriano, Chief)

Emergency Medical Services & Fire Department (Pat Walter, Chief)
CITY MANAGER REPORT
NEW BUSINESS

Discussion and/or action, authorizing renovations of splashpads by Morrow Reardon Wilkinson Miller (MRWM)

Discussion and/or action, authorizing a third lease amendment with Consolidated Electrical Distributors, Inc. for a term of three years

Discussion and/or action, authorizing a contract with Dr. Chad Carver for Medical Director Services
RESOLUTIONS
Consideration of approval for:
Resolution #2020-20, authorizing the Open Meetings Act
Resolution #2020-21, authorizing an extension of the existing moratorium on permitting new recreational vehicle (RV) parks
ORDINANCE

Second Reading of Ordinance #2020-2, authorizing the adoption of amending the City of Jal's District (Zoning) Map

Second Reading of Ordinance #2020-3, authorizing the adoption of amending Title III; Administration, Chapter 30: City Government, City Council §30.21 Meetings; Procedures; Section A
CLOSED EXECUTIVE SESSION ON CONSIDERATION OF LEGAL MATTERS
Closed Session to discuss matters subject to the attorney-client privilege relating to pending or threatened litigation, pursuant to NMSA1978, SECTION 10-15-1 (H)(7) and to discuss the purchase, acquisition or disposal of real property or water rights, pursuant to NMSA 1978, Section 10-15-1 (H)(8):
a. Dinwiddie N/K/A Intrepid Potash and Beckham N/K/A NGL water rights protest
COUNCILOR COMMENTS
ADJOURN
If you have an individual with a disability who is in need of a reader, amplifier, qualified sign language interpreter, or any other form of auxiliary aid or service to attend or participate in the hearing of meetings, please contact the Jal City Clerk at 575-395-3340 at least one (1) week prior to the meeting or as soon as possible. Public documents, including the agenda and minutes, can be provided in various accessible formats. Please contact the City Clerk if a summary or other type of accessible format is needed.