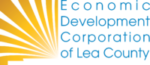 Josh Grassham
Board Chair
Economic Development Corporation of Lea County
With the recent CARES Act, financial relief has been offered to many businesses throughout the country. The Paycheck Protection Program (PPP) is a loan designed to provide a direct incentive for small businesses to keep their workers on the payroll. The Small Business Administration (SBA) will forgive PPP loans if all employees are kept on the payroll for eight weeks and the money is used at least 75 percent for payroll or to replace net self-employment income, while the remaining 25 percent may be spent for rent, mortgage interest, and utilities. Additional guidance from the SBA will also be made available. Currently, there are still PPP funds available for small businesses and the self-employed. Please consider talking to your local lender about options for PPP and other funding relief options for your business.
The CARES Act also offers several tax breaks and credits to help companies weather this COVID-19 storm. Some of these provisions may be used along with a PPP loan and some cannot. As more guidance becomes available and to better understand the credits please consider talking to your local tax professional, like CRI Carr, Riggs and Ingram, LLC and Johnson, Miller & Co., about relief options for your business. Some of the credits to consider may include:
Employee Retention Credit
What it is: An employer can receive a maximum $5,000 tax credit per employee through a payroll tax credit or refund advance using a streamlined claim form.
Who is eligible: Any employer who did not receive a PPP loan, had their operations partially or fully suspended due to a government order, or has realized a decline in gross receipts of 50 percent. There are separate rules for companies with under 100 employees.
Timeframe: The credit runs through December 31, 2020 or sooner if operational levels increase above certain limits.
Payroll Tax Deferral Program
What it is: Employers can defer the 6.2 percent employer portion of Social Security taxes through end of 2020, making it essentially an interest-free loan while helping current cash flow.
Who is eligible: Any company who has not received a forgiveness date for a PPP loan. There are no limitations on the number of employees.
Timeframe: The Social Security payments can be deferred from March 27, 2020 through the end of 2020. Half of the payments deferred have to be paid back by the end of 2021 and the other half by the end of 2022. Before utilizing the deferral, the company should ensure they have the ability to make these payments, because owners, officers, and other responsible people can be held personally liable for these taxes.
Net Operating Loss Carryover Provisions
What it is: When taxes were reformed in 2017, rules were changed so that net operating losses could not be carried back, only forward. Under the CARES Act, net operating losses can again be carried back. Companies can apply them 100 percent to any income you have in previous years.
Timeframe: Net operating losses generated from 2018 through 2020 can be carried back up to five years.
Qualified Improvement Property Depreciation
What it is: Qualified Improvement Properties have a depreciable recovery period of 15 years under the CARES Act and are eligible for bonus depreciation.
Who is eligible: Taxpayers making any improvement to an interior portion of a building which is nonresidential real-property. The improvements must be completed and placed in service after the date the building was first placed in service by the taxpayer. Enlargements, elevators, escalators and internal structural framework of the building are specifically excluded.
Timeframe: Qualified Improvement Properties placed in service after December 31, 2017 are eligible.
These tax breaks and credits and others are accessible now. To learn more about other federal, state and local COVID-19 relief resources please visit the Economic Development Corporation of Lea County's (EDCLC) website for more information: http://www.edclc.org/covid19. Information may also be found at www.irs.gov. The EDCLC continues to support our local economies and is available for any questions businesses have about COVID-19 recovery.
Josh Grassham
Board Chair
Economic Development Corporation of Lea County